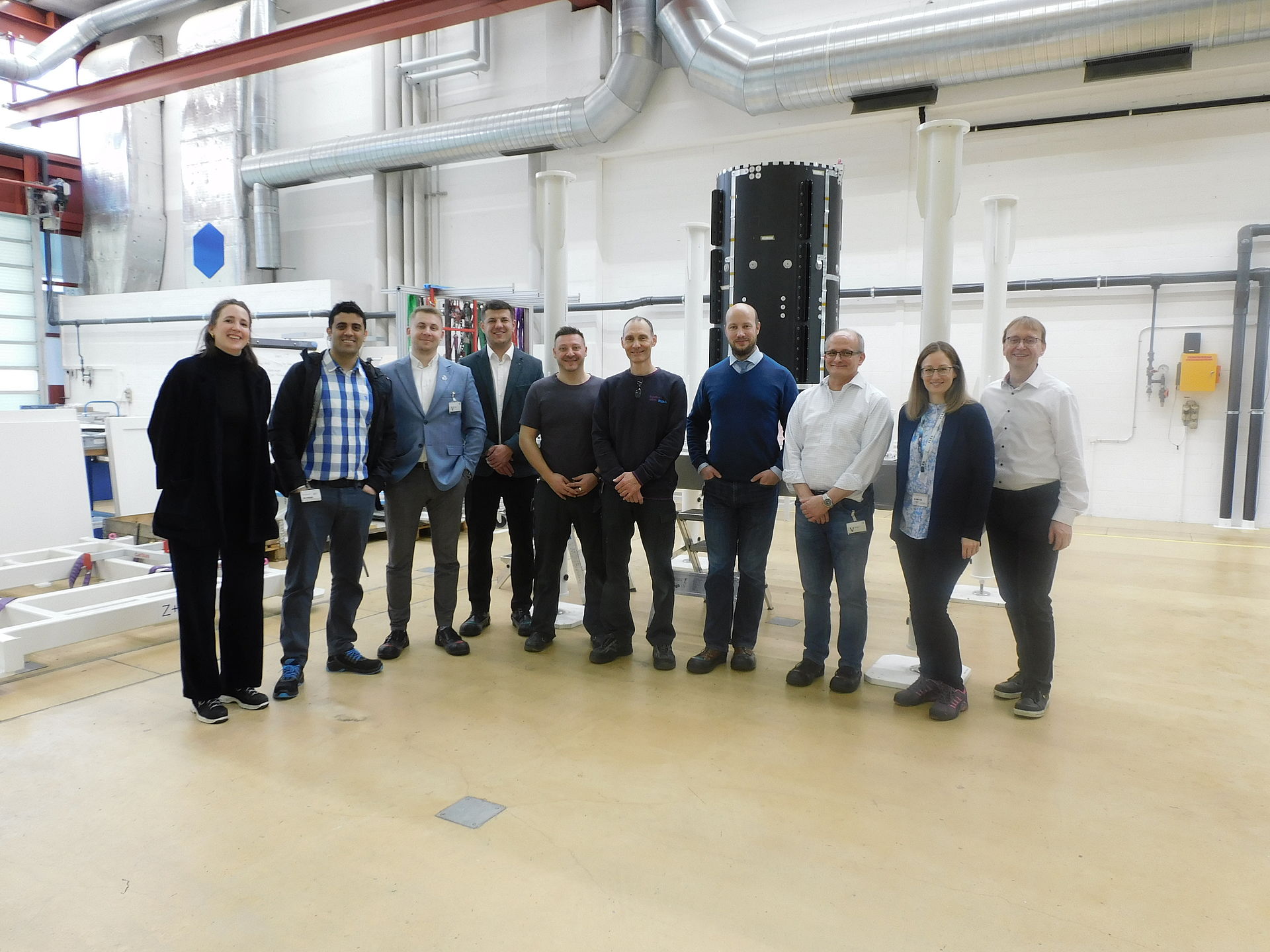 Hera planetary defence mission successfully continues
Great news from RUAG Space from Zurich. The central tube of the Hera spacecraft is complete. It successfully passed the mandatory inspection point in the first week of March. We personally inspected the tube together with representatives of OHB System and the European Space Agency (ESA).

Now the central tube is on its way to Sweden for the static load test, which will be performed during March. The purpose of this test is to verify that the central tube can withstand the mechanical loads which has to endure during the launch.

The central tube is made of carbon fibre reinforced polymer. It is the backbone of the spacecraft's structure. It interfaces directly with the launcher and also stores the fuel tanks inside.
The Hera spacecraft is scheduled to launch in 2024.
Read more about the mission on European Space Agency website.
How OHB Czechspace is involved in the project see here.